This campaign aims to create awareness that ZUJI is an online travel agency that always provide young travellers with a one-of-a-kind beautiful travel experience.
Planning and Execution
In order to show how planning a trip with Zuji leads to many wonderful encounters with people and places, this campaign featured short videos based on true stories that perfectly encapsulated the attitude of fiercely independent travellers.  The goal is to capture the imaginations of discerning individuals seeking trips that offered them genuinely unique experiences.
Stage 1
Cinema Ad and Online Video
A teaser was launched to maximize awareness of the ZUJI Brand, asking our audience exactly what the word 'Encounter' meant to them.
Stage 2
Online Video
Then we follow up with 2 videos, of which giving a first person view of the encounter stories in Taiwan and UK. To maintain the authenticity of the stories, both videos featured authentic people that the creative team met at the two locations. One is a pumpkin farmer and his wife in Yi Lan, Taiwan and the other is a London based Handpan busker. Instead of creating a fictional story for advertising, both videos were a created as a true real-life 'encounter' experience.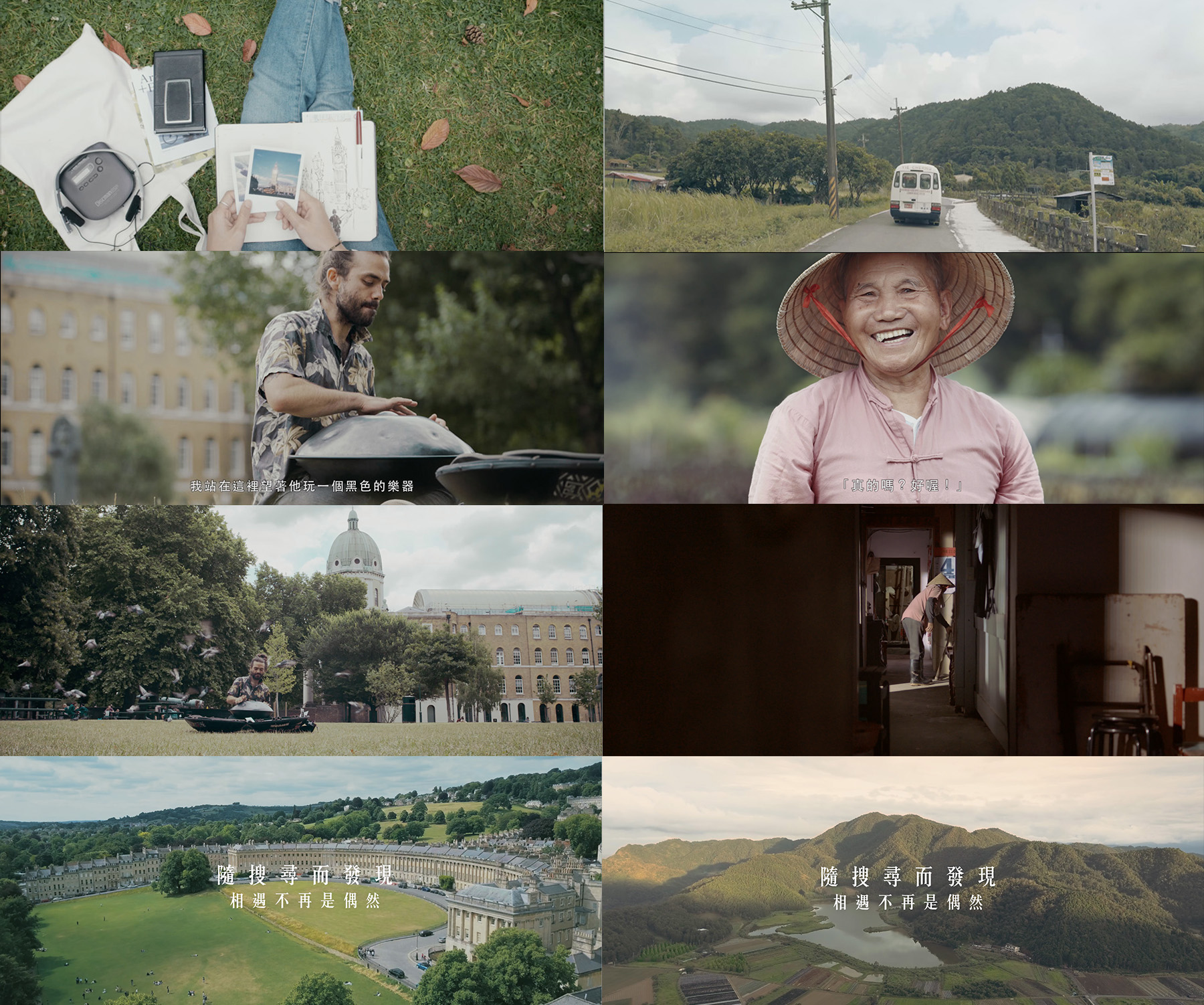 The Encounter with a Taiwanese Farmer

The Encounter with a UK Busker

Print Ad and OOH Posters
Supported by a series of print ads, OOH posters and billboards, cinema spots and social media web banners, letting the campaign message reach all target audience online and offline.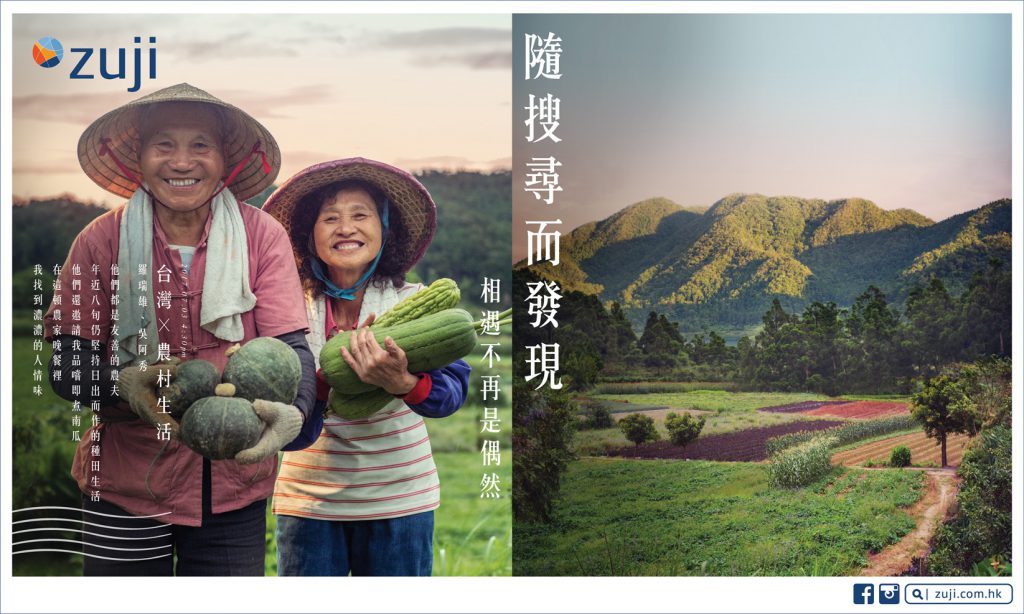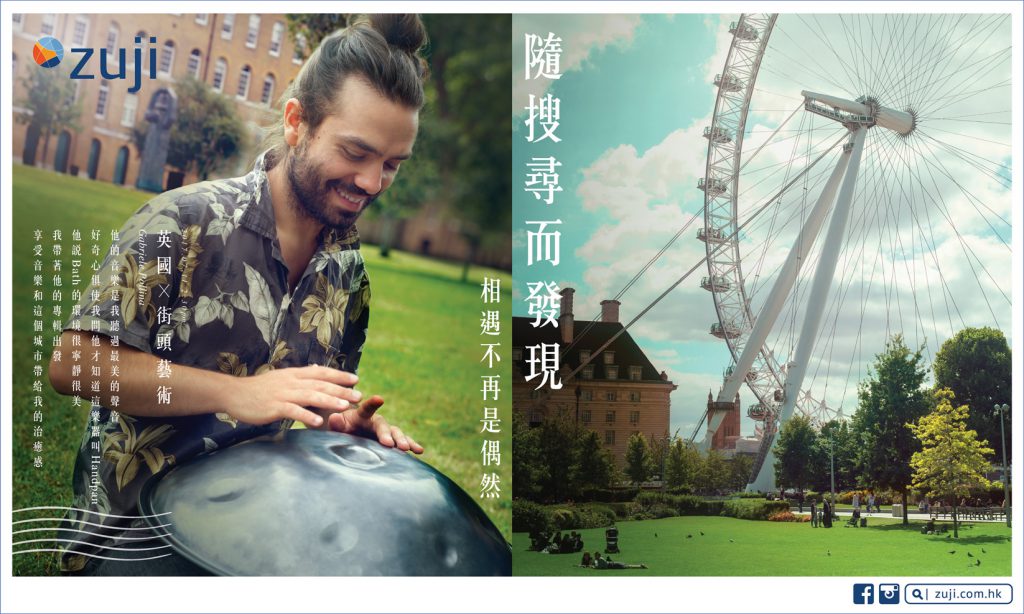 Stage 3 
OOH Bus Shelter Domination
The campaign also integrated with an interactive bus shelter, showcasing the 2 encounter stories during the month and featuring an interactive game on weekends, this channel added yet another dimension to the ZUJI brand.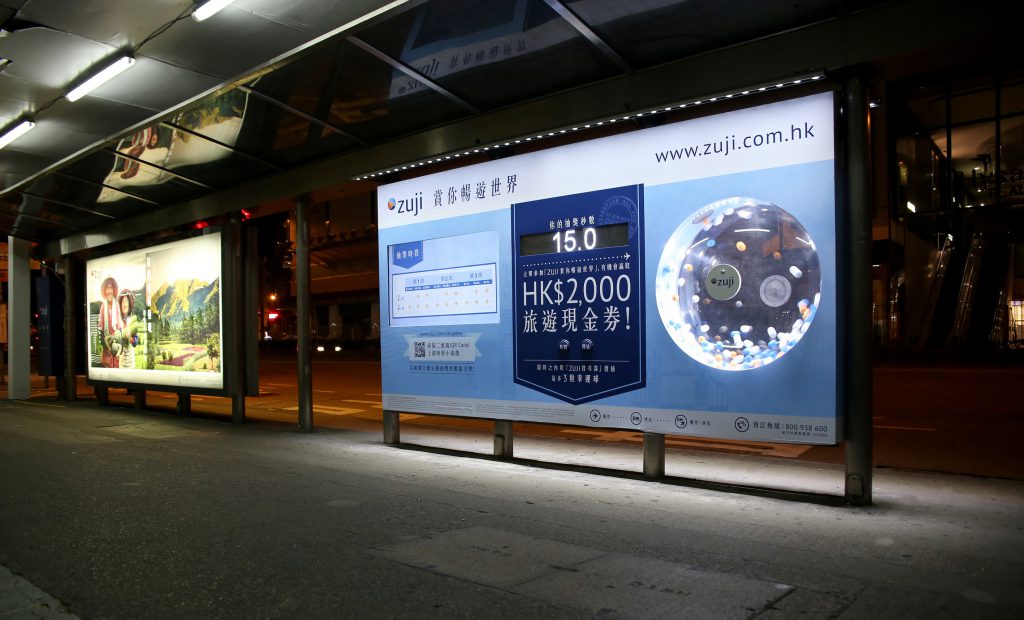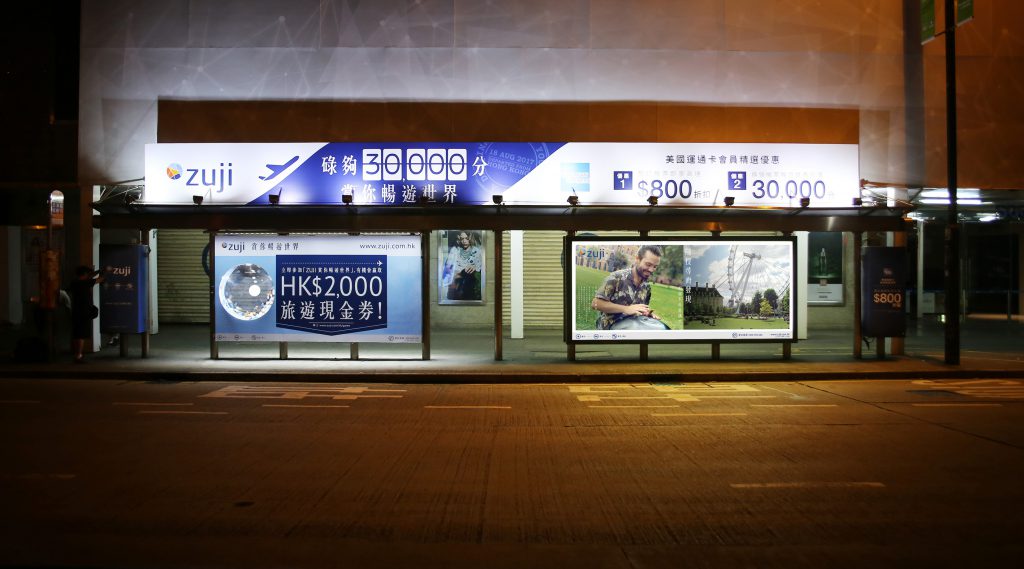 Passer-by in Causeway Bay are invited to play a game to win the big prize of $2000 ZUJI coupon. The game requires the players to catch the orange ball in a tumbling roller. Yet, to make the tumbler start rolling, they first need to play a mobile game to test their travel knowledge. The better the score, the longer time the tumbler will roll. Hence, a bigger chance to catch the orange ball.