To celebrate the 10th anniversary of Canon's EOS 5D series of cameras – and to attract new users to the 5D family to continue the next 10 years of photo exploration.
Planning and Execution
KITCHEN helped Canon Hong Kong unify their 5D full-frame camera series with the communication platform "A Decade of Us" – where "Us" is the combination of photographer and camera over the past 10 years. The media channels for our message included OOH, online videos, and a campaign website.
– Campaign Site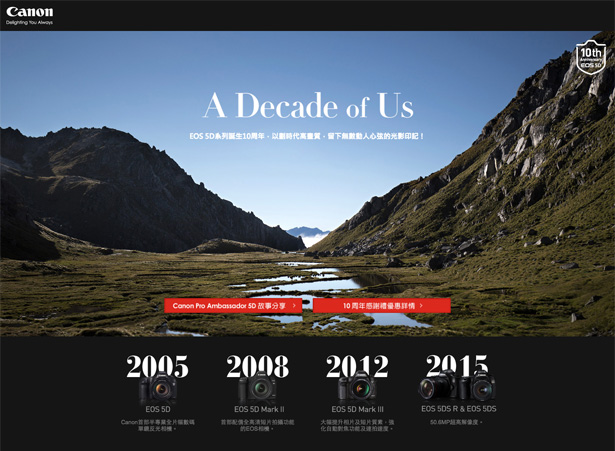 – Canon Pro-Ambassador Sharing Video