Let's give a round of applause to our technology team! KITCHEN are proud to announce that our Ori Mobile App and our Instant Photo Machine "The Ori Dream Home Moment!" for The Nan Fung Group, has each won a MOB-EX Award this year!
Details of the awards are as follows: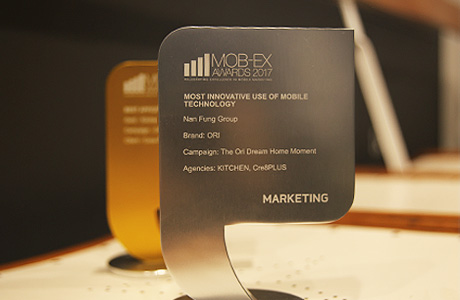 MOB-EX Awards 2017:
– SILVER in "Most Innovative Use of Mobile Technology"
– BRONZE in "Best App – Branded Content"
To find out more about the project, check out here.

Related Post:
http://www.kitchen-digital.com/?p=647