To create a new brand proposition for Sanya as a new tropical paradise in China through a global social campaign.
Planning and Execution
Using tailor-made creative content strategies, KITCHEN helped create a yearlong, through-the-line branding campaign promoting Sanya as the ideal holiday destination. To build a global image for Sanya, the campaign covered 5 mainstream social media platforms, with 9 content pillars.
Kitchen created Sanya's new proposition – "Where Refreshing Begins" – and backed it with official images and video clips, a Sanya Ambassador recruitment campaign, and social games and events, to establish Sanya as a top-of-mind tropical paradise for exotic getaways in 2016.
Through-the-line Campaign
1. Miss World 2015 – Engage audience on social media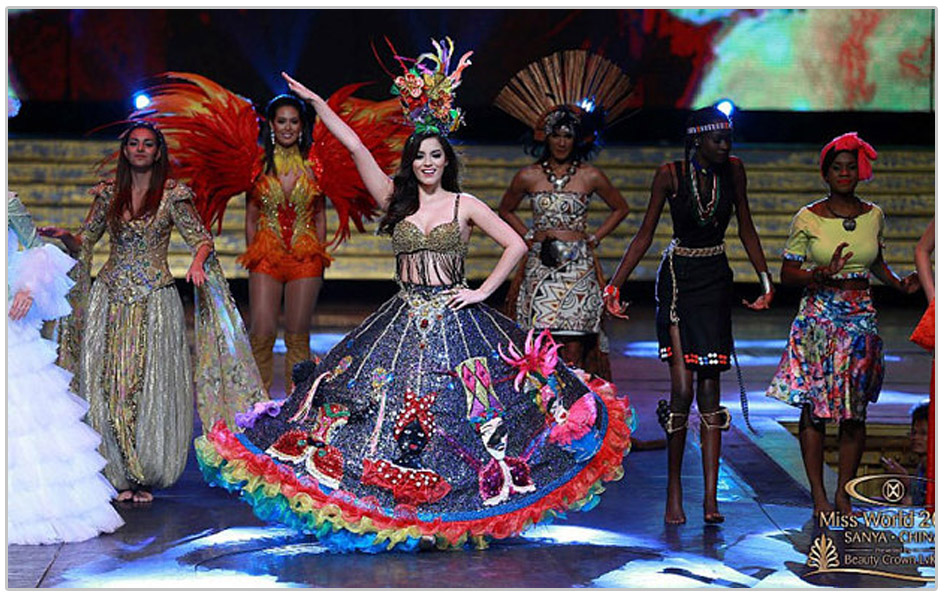 Create an official news channel on Sanya main pages with #missworld2015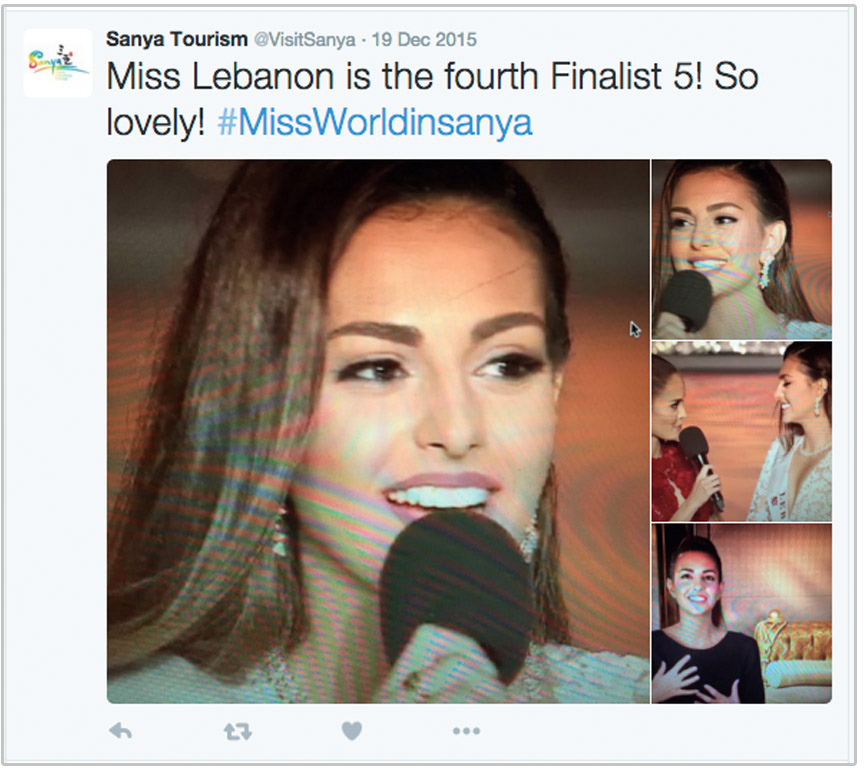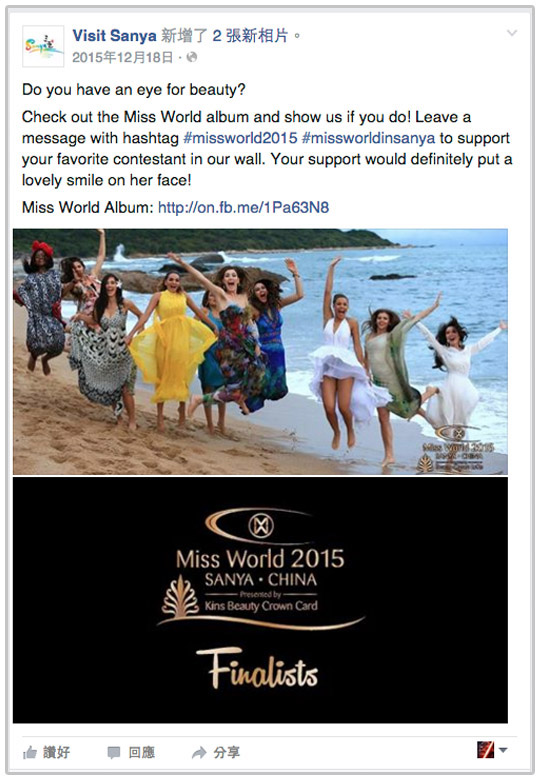 Instant Feeds during the month
2. Sanya Hearts to Hearts – Ambassador recruitment campaign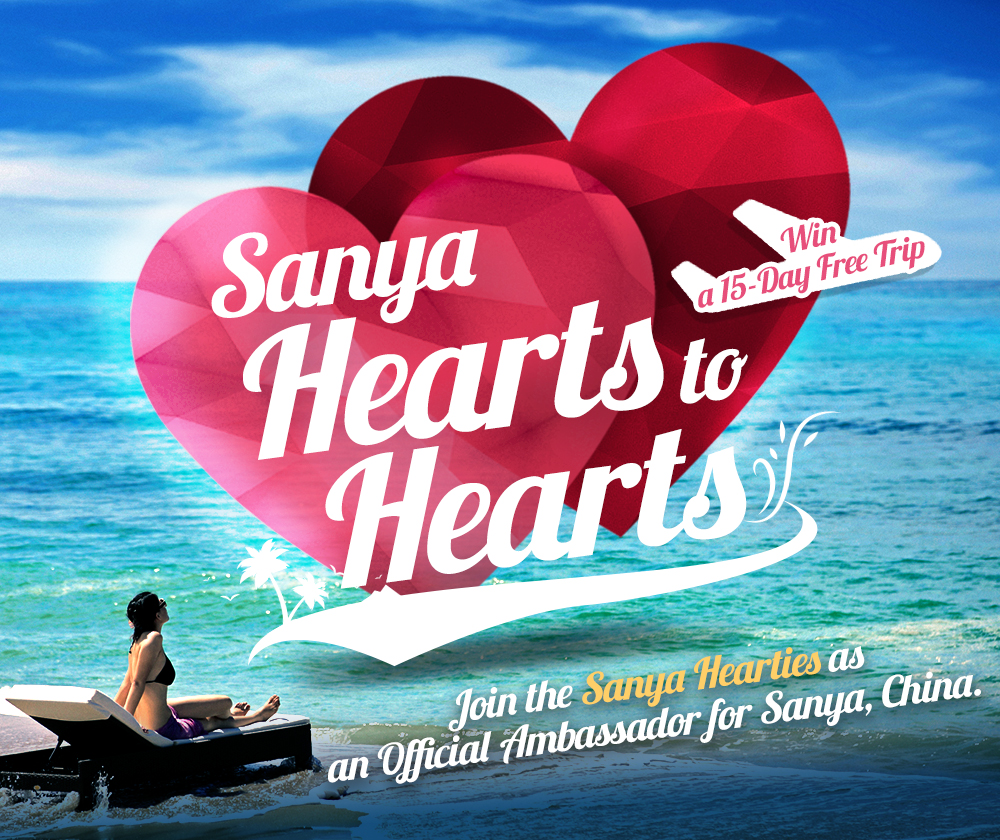 Create authentic and interesting user generated contents through the ambassador's journey
3. Press Events at main cities around the world – Introducing Sanya to world travellers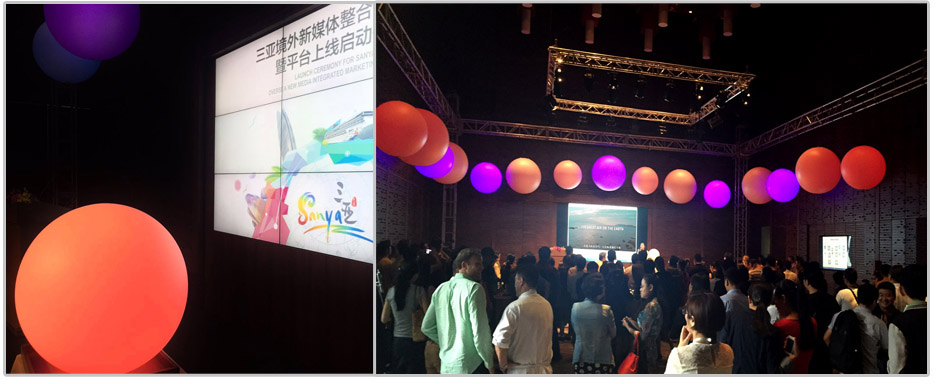 Music interactive light balloons for launch usage.
Sanya, China (Jan 2016)
London, England (Mid 2016)
Moscow, Russia (Mid 2016)
4. #whatweseeinsanya Instagram Campaign – Tent card to promote the event to Sanya tourist upon arrival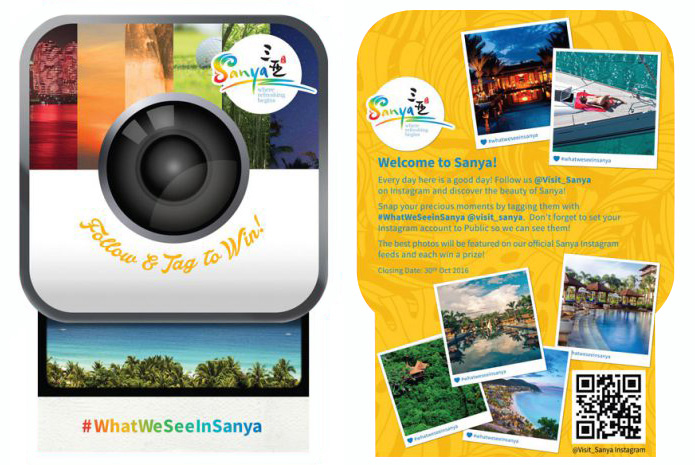 5. Hashtag Contest for tourists – Making "Sanya" a familiar keyword for tropical lovers